Beşiktaş Town and the Artisans
The most important thing I can say about the hundreds of tradesmen in Beşiktaş town is their quality. I've been coming here for years now.  None of the shops disappointed me, on the contrary the shopkeepers here are such nice people that they do anything to make you happy. This is where troublesome Beşiktaş Sport Club hooligans have originated from. These people love the club, but after seeing how nice these artisans are and how they have manners, I doubt that they can create any problems.  I think the town is a nostalgic town that accommodates fine and distinguished artisans. One of them is a restaurant that has been making döner for 40 years, and one of the leading names of best döner restaurants in Istanbul, Karadeniz Pide ve Doner Salonu managed by Asım Usta.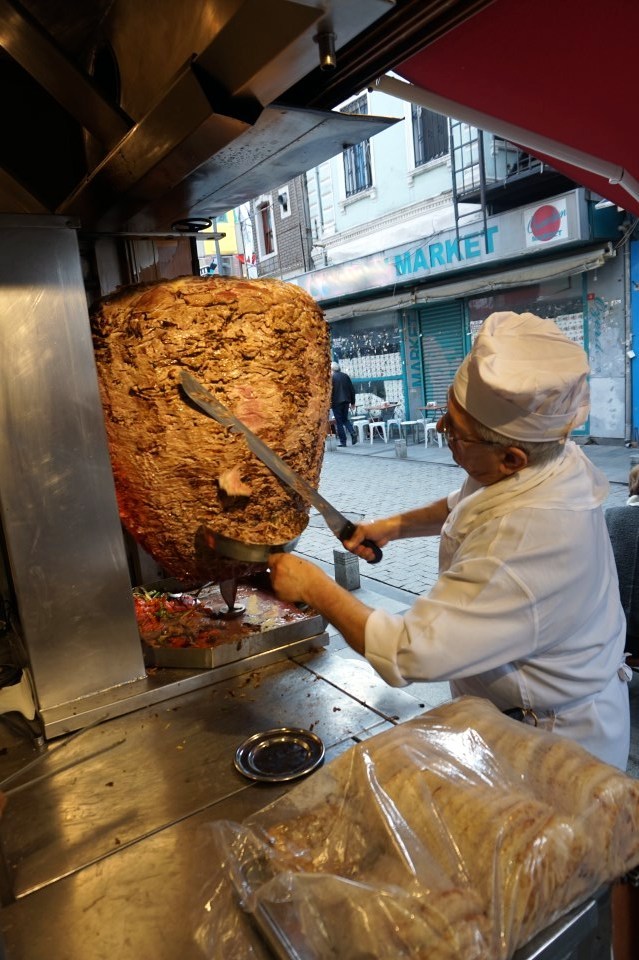 The Fame of Döner has spread outside of Beşiktaş
The fame of Karadeniz Doner has spread out to Istanbul firstly, and then to the whole world, yes I mean it when I say the whole world. Asım Usta has got many international awards he can show you with pride. French, English and Germans queue up outside KaradenizDönerSalonu to taste this delicious döner. It was 11 when I was there. Notwithstanding, you could see the queue starting to get longer. They say it's almost impossible to find a space in the afternoon. Döner prepared by Asım Usta himself is made of 20%lamb and 80% veal breast.When I ask why many döner restaurants don't use lamb meat in preparingdöner, he kindly explains me: He says, "My son, firstly the lamb meat is expensive, and therefore not many people prefer to use it. Secondly, compared to beef, lamb meat needs much more mastery, not many chefs can cook lamb meat as döner. That's what I've also found in my research about the best döner in Istanbul. Lamb meat is the foremost important actor to make the tastiest doner. Another thing is oak ember. Of course, it's not really easy deal with ember in such a busy place as the downtown of Beşiktaş. As a result, they cook meat on a gas stove. When they cut the meat, you witness blood running down the meat at one place, and water at another. The juiciness of the meat is about mastery of cooking, and the quality of meat is about the mastery of method of the chef. AsımUsta prepares meat on a level that deserves the all praises. He also shows this with the mastery of pides he makes.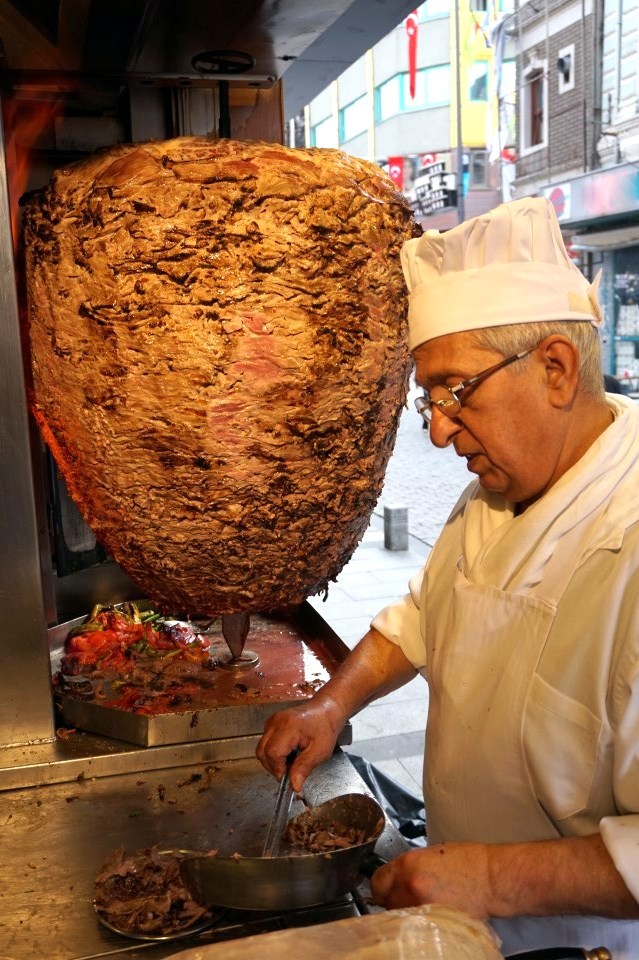 They serve warm pide when you're having your döner. Hot pide with its softness contributes to the taste of the meat. As a result, one pide is probably not enough for. I witness people ordering the second or the third pide. And it's only 11…. Their ayran is homemade. It's not a top-notch quality, yet at least it's not a ready ayran.
If they could cook doner on ember, then to compete with Karadeniz Pide ve Doner would be perhaps impossible. For a dönerprepared in a cafe, it has totally captured me. It seems it's not only me, but also people from all around the world. If you ever go to Beşiktaş town, I'd recommend you to come here. If you dare queue up though…. But believe me, it's worth it.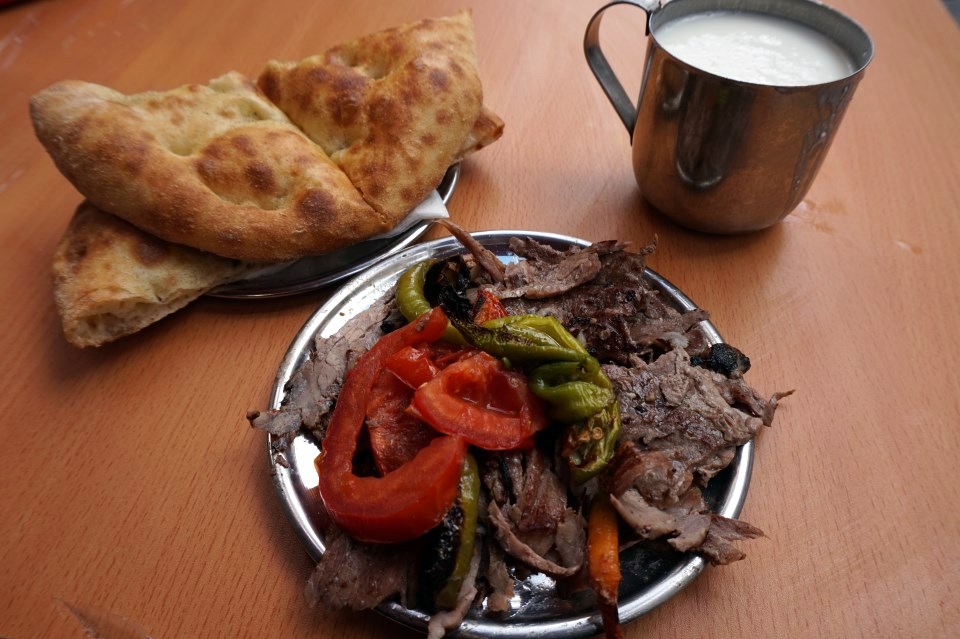 Evaluation: 9/10
Address:SinanpaşaMah. MumcuBakkalSok No: 6
Beşiktaş, Istanbul
Telephone:0212 261 76 93