The Most Chic Representative of Ottoman Cuisine
Nar Restaurant, as a concept restaurant located in Nuruosmaniye serves the best examples of Ottoman cuisine in line with the needs of today's concept with a modern presentation. Ingredients used in all dishes come from the sister corporation, Nar Gourmet. Such as their organic chilli pepper, thyme, genuine pomegranate sauce and excellent olive oils. I experience an amazing feast of taste at this restaurant favoured by tourists to explore Ottoman cuisine. I witness the revival of almost extinct tastes here.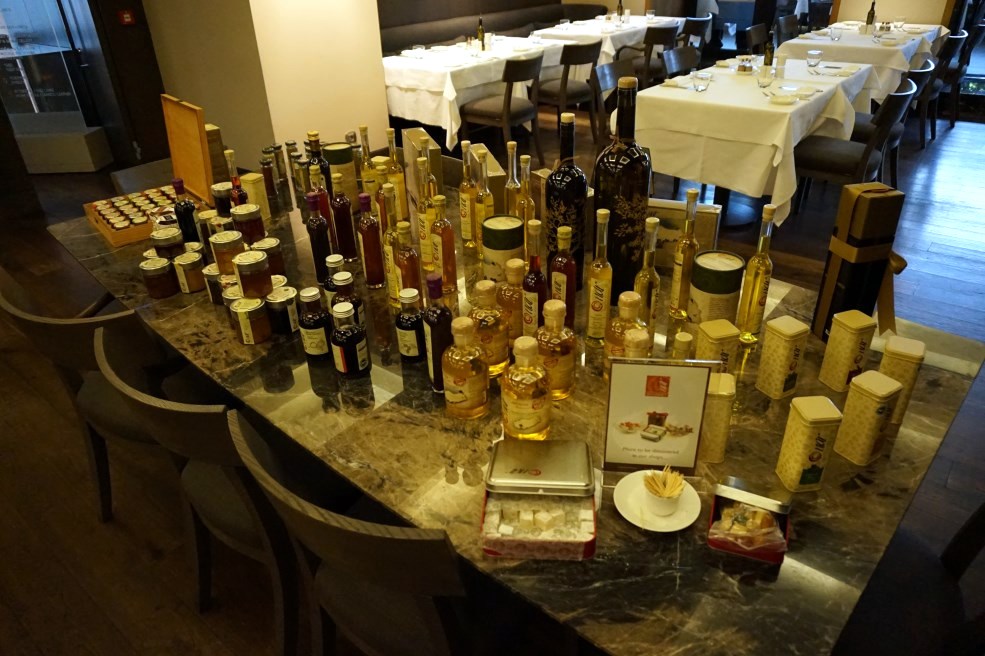 Kuruluk Dolma is excellent!
Before they the man meal, they serve small pickles olive oil and fresh pita right from oven. Their olive oil comes from Nar Gourmet. It's an early harvested product, and it's light in taste. I find the taste of garlic a bit too dominant in their pickles, but they are the right choices as appetizers. It's difficult for me to talk about the richness of their cold starters. They have all kinds of olive oil you can think of in their menu. At the same time, you can make your choices from their colourful open-buffet with the company of enchanting food smell all around you instead of ordering from the menu.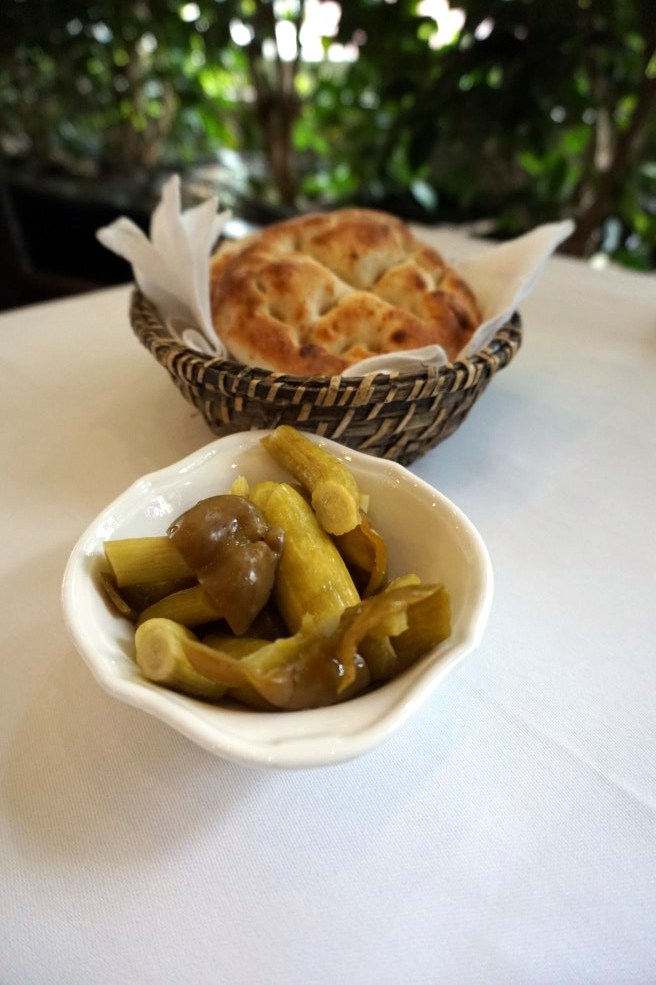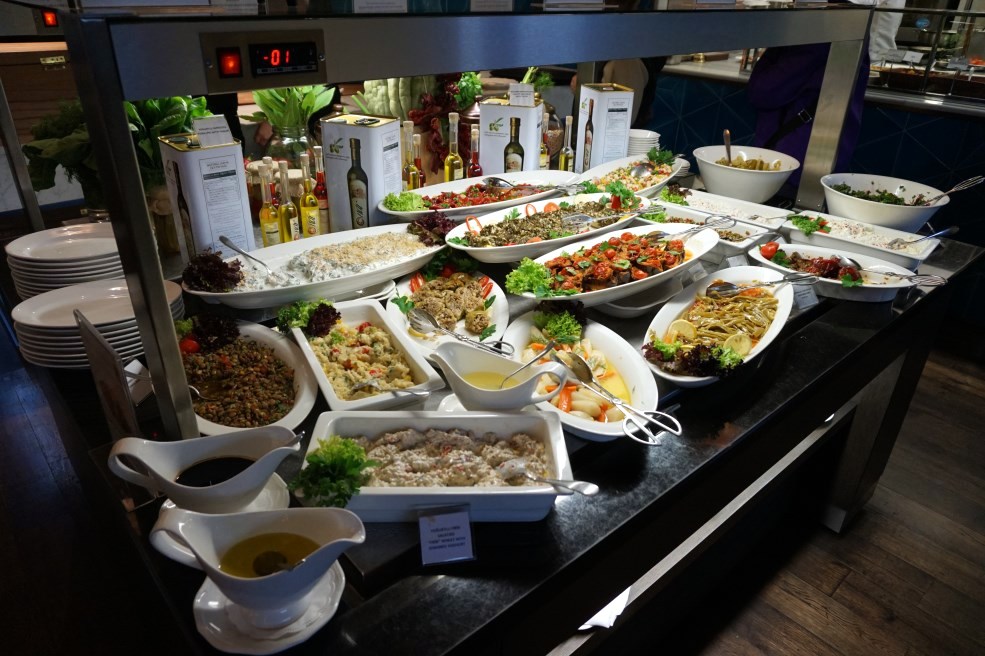 As a starter, I choose to order Kuruluk Dolma that I love. But if you like soup and can't start dining before having a soup, then I'd definitely recommend you to savoury Anatolia soup that I tried during my previous visit.  This soup with chicken, wheat and pomegranate warms you up form inside and shows you an insight about the richness of our soil and cuisine. Unfortunately, we seem to be doing everything to destroy it. But still, our fruitful soil manages to survive. Kurulukdolması(dry vegetables stuffed with rice and vegetable filling) is made of aubergines that are dried up with care. Their skin is not very hard. For the filling, they prepare a mixture of soft rice, carrot, pumpkin, runner bean, mint and parsley. What I like the most about this dolma is its sour taste. The moment you have it, it's startling as if you're having kısır(a kind of bulgur salad) with sour sauce. With its different levels of taste, it has such a soft touch that would amaze you. It's a beautiful harmony of hot spiciness and sourness. The olive oil they use is made of early harvested olives.  It has low acidity yet is full of rich aroma. Kuruluk dolması is a taste that I would absolutely recommend you to try.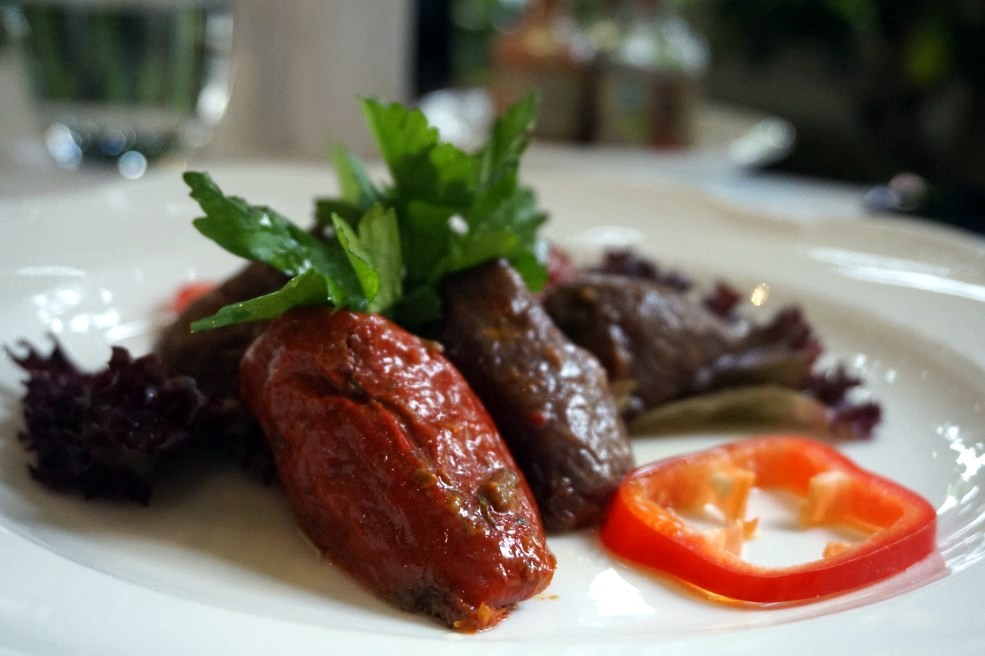 Their Pide (Pita) is their weakest link
When you go to a restaurant such as Nar, you naturally have high expectations. From waiters to their cooks, you see that everyone has an excellent command of their job. Aubergine pide I have as warm starter disappoints me in that sense. I remember having eaten an amazing pide with cheese here before. Therefore, I confirm the recommendation of my waiter, pide with diced meat and aubergine. The best ingredient in pide is kashar cheese. It's not too fat and not blended in too much salt. However, this dough is not the dough I've had before. It's too soft, and it does not have its own characteristic taste. I say the quality of this pide is not that great, on a level that you could have it better at an ordinary pide shop in a random street. The base of pide is quite weak. Just like a building with a weak foundation, no matter what you add,, the building can't stay firm. A non-crunchy pide tires you out in the end. Besides, it gives you discomfort in your stomach as it gives you bloating. If weare talking about the weakest link of Nar Restaurant, it's definitely their pide.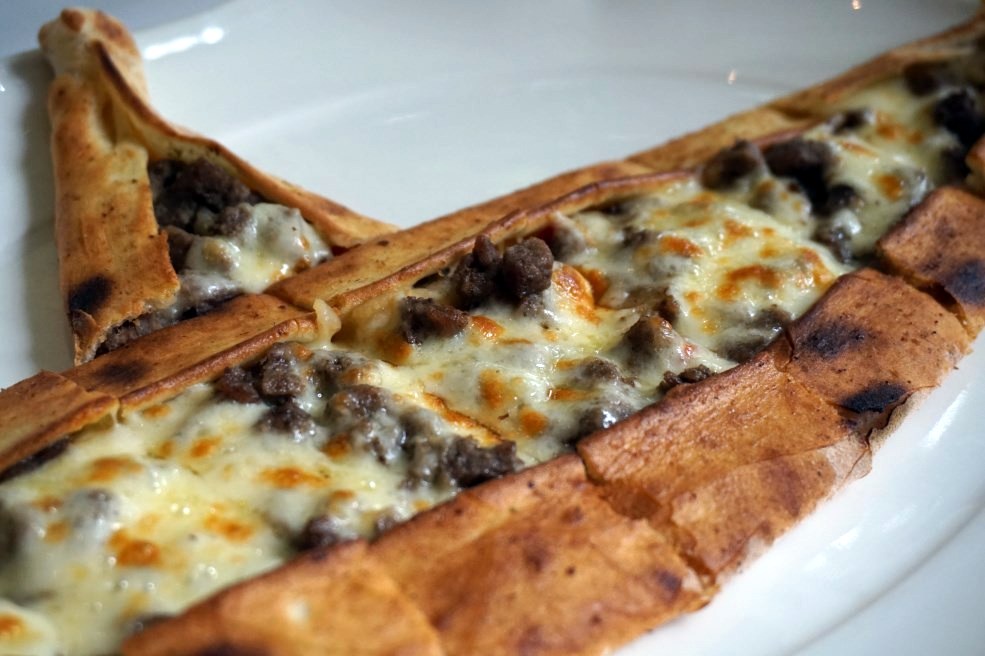 Kuzu Kuşgömü as known as Küşleme is Delicious!
Nobody calls this "kuşgömü". Everybody knows this taste with its new name, that is, "Küşleme". It's a delicious part of lamb backbone with no sinews. It's only about 15-20 cm. Therefore, it's precious and made of the best part of meat. Lamb Kuşgömü in the menu of Nar Lokantası comes on top of a beautiful "beğendi"(aubergine puree) made of yogurt and aubergine, with moderate amount of garlic. A piece of advice for you is that prefer an undercooked version of meat. As Küşleme cooks longer on heat, the outer layer gets harder. So eating this meat undercooked is the best way of tasting the characteristics of this meat. The side dish they serve, pilaf with fresh herbs is not very striking. The rice is somewhat sticky. As it's not cooked with butter, I can't taste much. It's abundant in fresh dill. As a result, the smell is quite alluring. However, the taste is not as spectacular. Next to the quality of the meat and the excellentbeğendi that accompanies meat, it's not very heart-warming.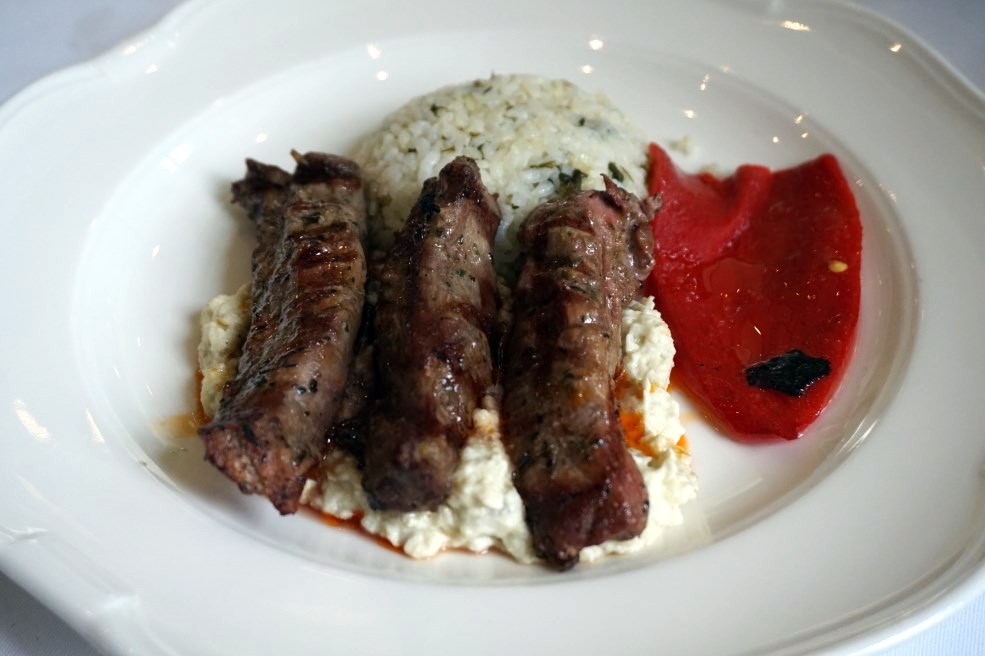 Lots of food I've had at this restaurant whose concept is as glamorous as its dishes, have impressed me. The fact that they contribute to the revival of the Ottoman-Turkish cuisine and maintain it skillfully, and preserve our historical hertage is the thing we should feel proud about Nar Restaurant. Especially by taking up the mission to introduce these traditional tastes to tourists contribute a lot to the Turkish gastronomy. Congratulations Nar Restaurant!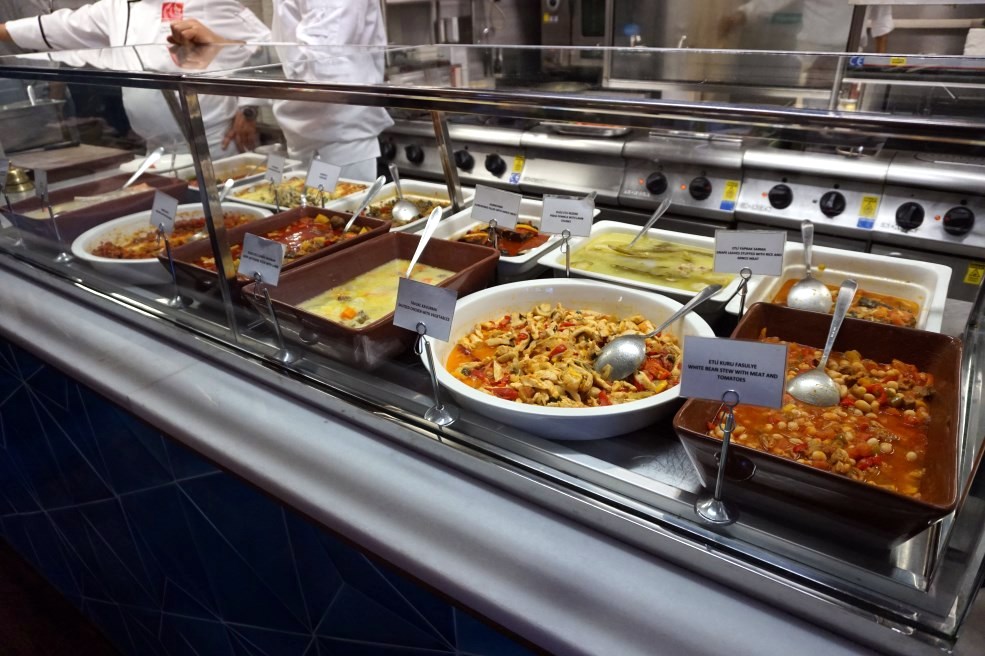 Evaluation: 8.5/10 
Address: Nuruosmaniye Cd. Armaggan No:65, Ahırkapı/Istanbul
Telephone:(0212) 522 2800