The Symbol of Historical Cafés in Prague
Café Savoy is a café & bakery founded in Prague in 1893 and has a similar style to French cafés. It catches your eyes with the glimmer of its decoration and the richness of its past that presents itself from the ceiling to the floor. What I love the most about these European cafés is their high ceiling and the chic historical details accompanying it. Café Savoy is a place to visit for a breakfast in Prague. As is the case with almost every historical bakery, it is better to prepare yourself for standard taste in an elegantly decorated historical place rather than expecting incredible flavors and creative menus. Unfortunately, as the historical bakeries became touristic businesses, they have lose their famous flavors one by one. It is the same in Paris, London, and Istanbul.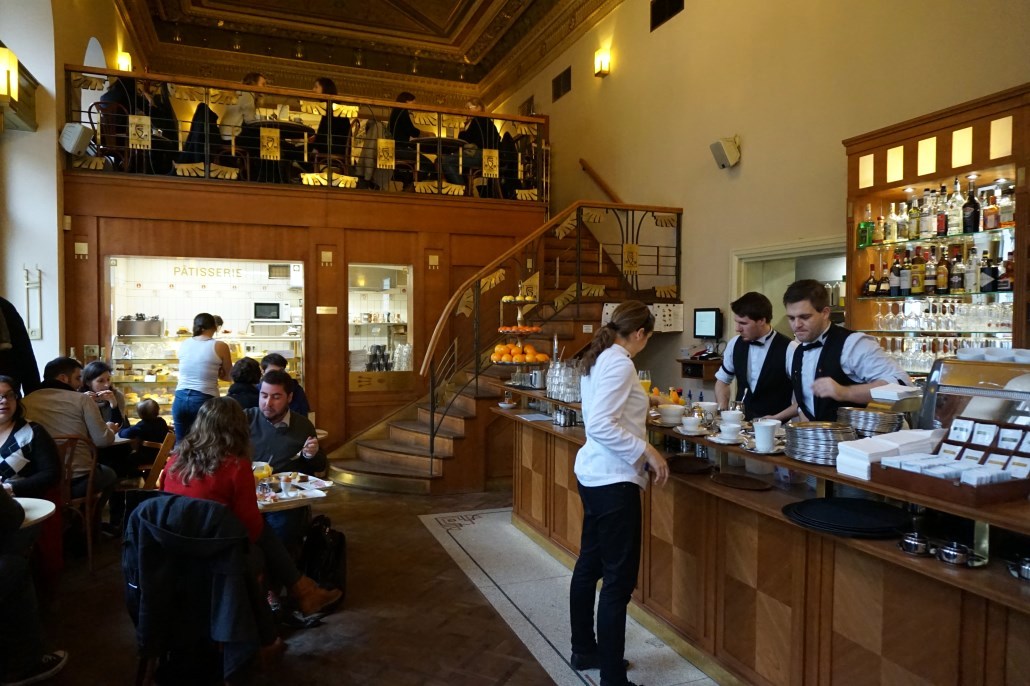 Breakfast Culture in Europe
Having breakfast at Café Savoy may not be satisfactory for a Turk, but if you're a Turk living in Europe, I'm sure you'll be more appreciative of this breakfast. Instead of harshly criticizing the European breakfast, we need to understand the difference between our cultures. Europeans like having breakfast with a light croissant, a few slices of bread with butter and jam, muesli with yoghurt or milk, various fruits, and of course, coffee. Turks living abroad consider that a "weak breakfast" and feel disappointed because as Turks, we are a nation who turns breakfast into a feast. Consequently, we look for a similar breakfast experience when starting a day in Europe. The best breakfast I've ever had in this continent was in Wien, and the owner of the place was a Turk. Since he knew our taste, he adorned our table as a Turk, for a Turk, with the goods coming from Turkey. I think it is quite absurd and selfish to expect that in every country. We need to be open to new flavors especially when travelling abroad.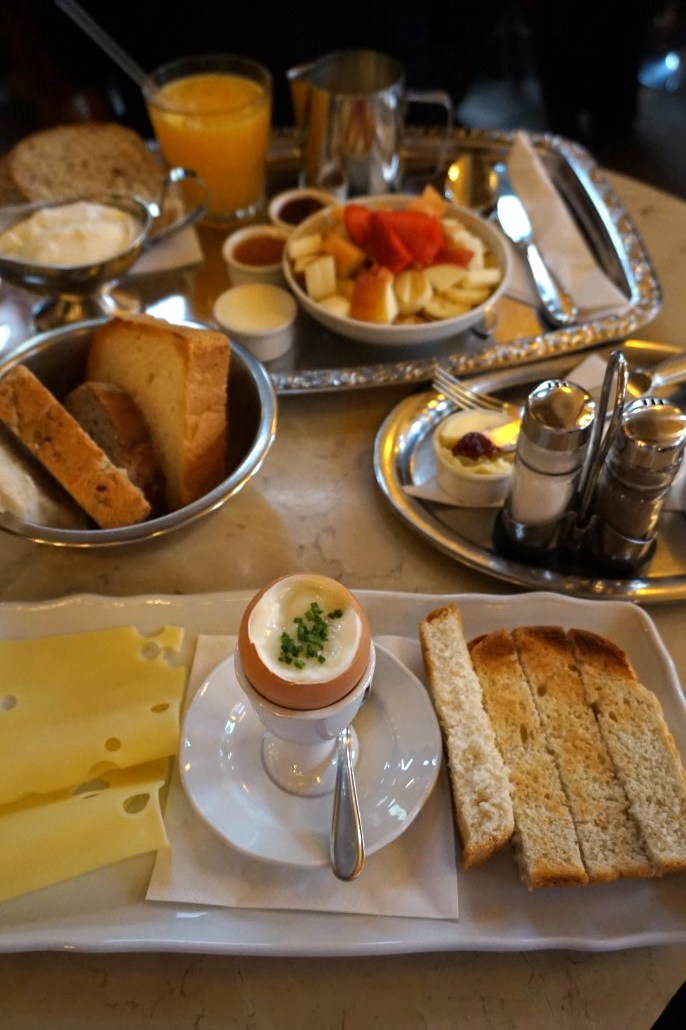 Café Savoy's Breakfast is a Success
When ordering breakfast at a historical place like Café Savoy, you need to be ready to face these two problems. 1) It will probably be served late. 2) It may be prepared without much attention. My wife and I took these risks when we went to Café Savoy and chose "Continental Breakfast" and "Healthy Breakfast" from the menu. Continental breakfast is a riskless choice and it serves you common flavors that can be eaten by people from different countries. Fresh bread and a standard croissant is served with orange jam, which I find rather tasteless. Their cheese and eggs were unexpectedly good. Eggs were cooked at the right consistency and served with rock salt. With the healthy breakfast option, we were served muesli with fruits and oats, yoghurt, milk, and orange juice. There was also a fruit salad on the side. This menu might sound rather weak for you but it is a big deal to find that in Europe. Especially finding fresh cheese, eggs, and a hot croissant makes me feel lucky.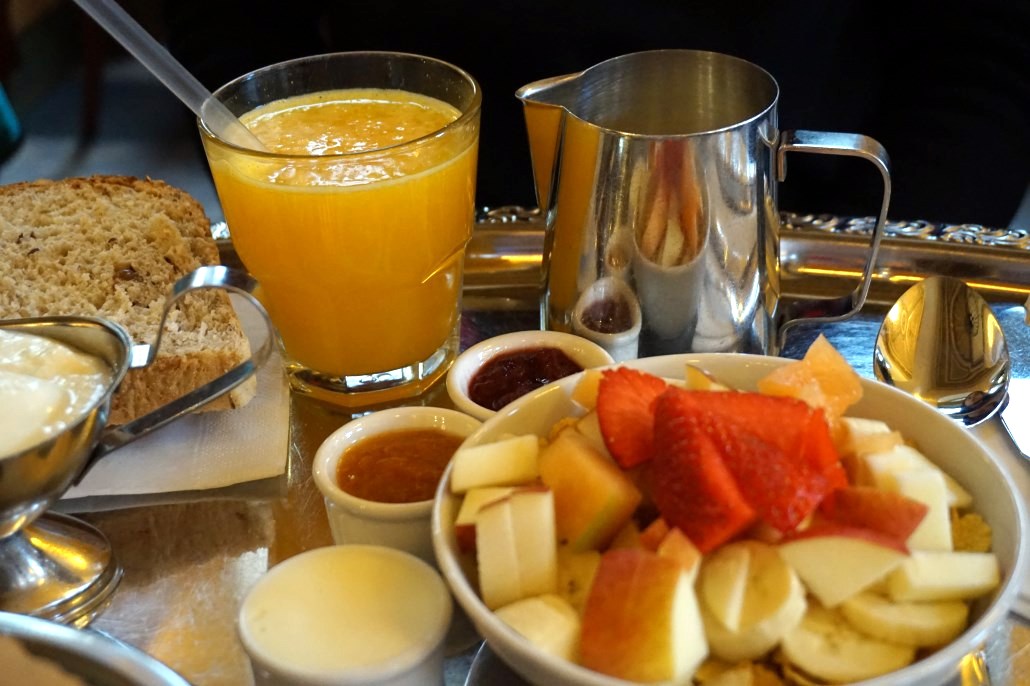 "Historically" Famous Cakes
Café Savoy used to be one of the most successful places when it came to French style cake and bakery specialties. Now, those delicacies are only a matter of "history". The Apple Strudel (Štrúdl) I tried was a tart with dry dough, and compared to Demel, the filling was not good. Believe me, I wasn't surprised. As I said earlier, I'm used to this state of the historical bakeries.
Another one of their famous cakes is Dort Savoy – covered with white chocolate with a filling that is similar to Sacher torte, but instead of apricots, it has a cherry flavor. It was better than the apple strudel but it wasn't a memorable taste. If you're a chocolate lover, you can try this cake, but don't set your expectations too high.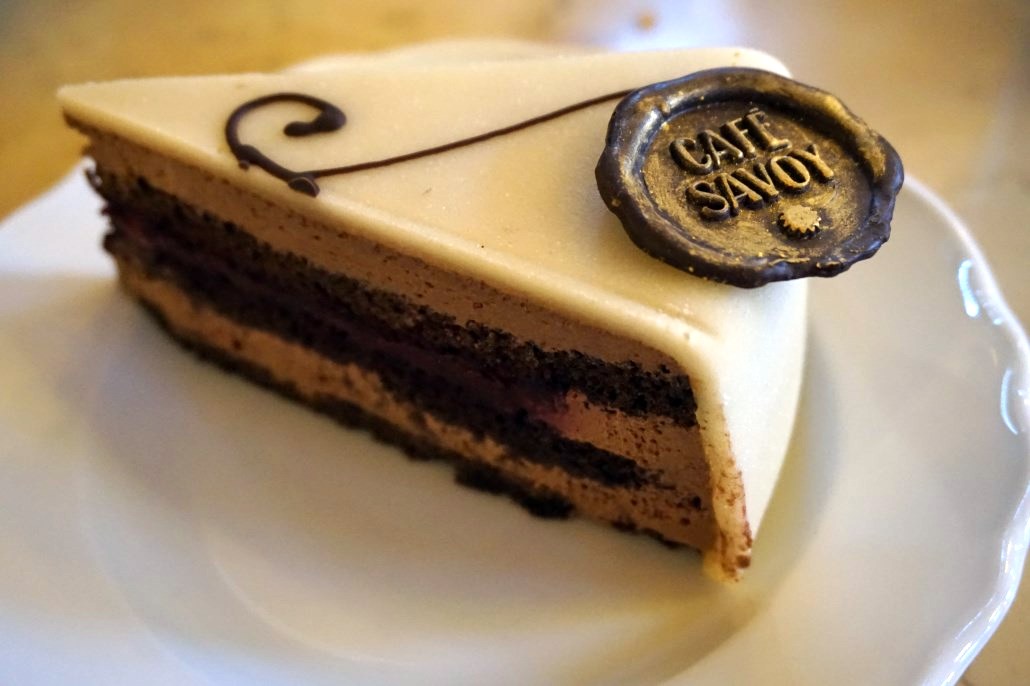 Café Savoy is a place to go if you want to have a standard breakfast with good coffee in a nicely decorated place in Prague. I hope you get to experience the happiness of being at a historical place, drinking hot chocolate on a cold Prague day, to sit and watch the people walking outside.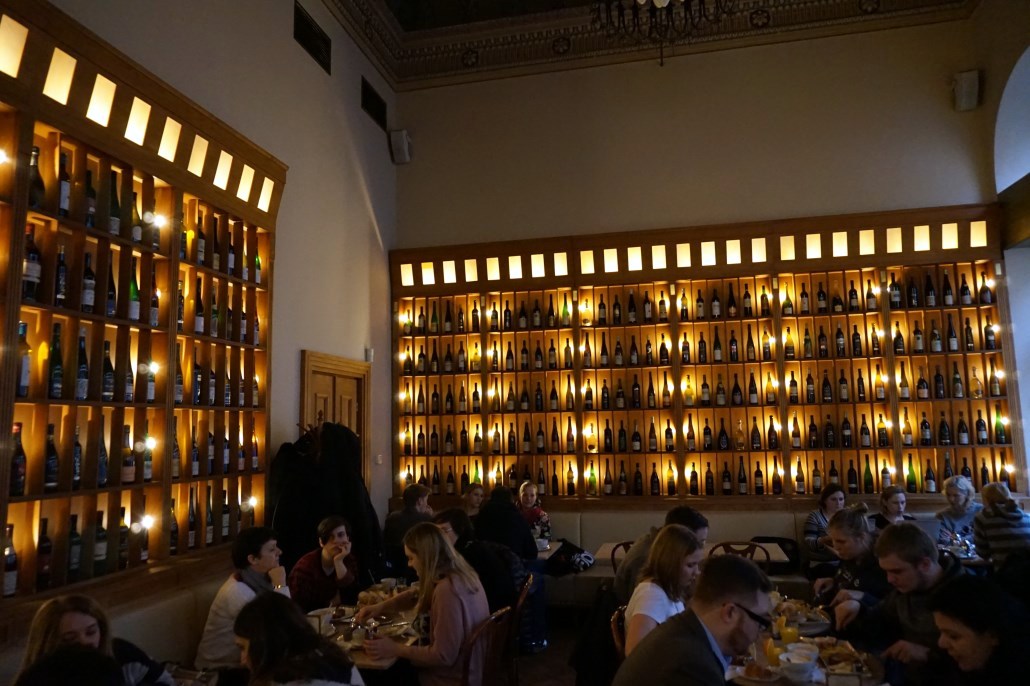 Evaluation: 6/10
Address:Vítězná 124/5, 150 00 Prague 5, Czech Republic
Telephone: +420 257 311 562