A fish restaurant in the town Kuzguncuk
Kuzguncuk is one of the most beautiful towns in Istanbul.  Although explored by many tourists already, it's still not explored by locals yet. Therefore, you can freely walk and experience nostalgia in the streets of Kuzguncuk as the old culture is still existent there. The houses with bay windows are currently being restored. Even stationeries are old-fashioned. Instead of expensive toys, you see wooden abacuses around.  Their pharmacies haven't changed either; they sell new drugs in the antique cabinets. Everyone knows each other, and a shop owner can trust their neighbour and confide in them. As a result, this town gives you back the hope we've long lost. The owner of Kosinitza,İbrahim Bey who has been serving here for 9 years, continues to make amazing dishes in this beautiful town.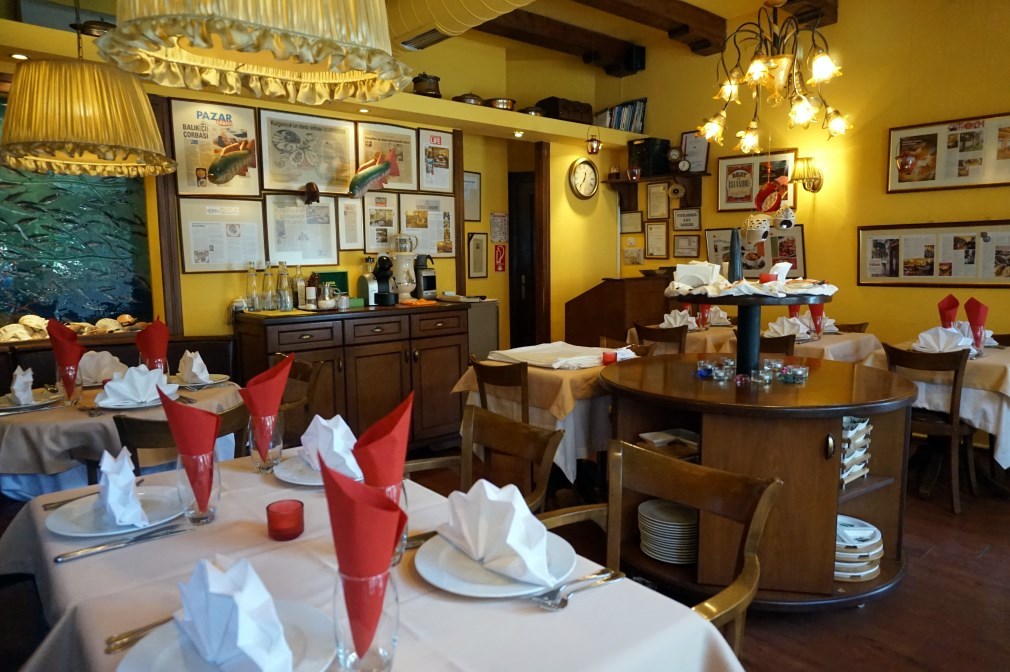 Kosinitza is the leader of innovation
As soon as I see the menu, the first thing attracting my attention is the fact that it has a very different idea of menu compared to other fish restaurants. You can't find varieties of grilled meat, classic salads or warm starters. This satisfies me the most actually. They have a very organised menu. I choose a special trusting my own intuition and disregard the favourite sole fish in milleu-fuille. These are: Kosinitzapilaf, ink fish over potato puree and grouper in tahini. At the end of the meal, I'm glad I've trusted my intuition and chosen these.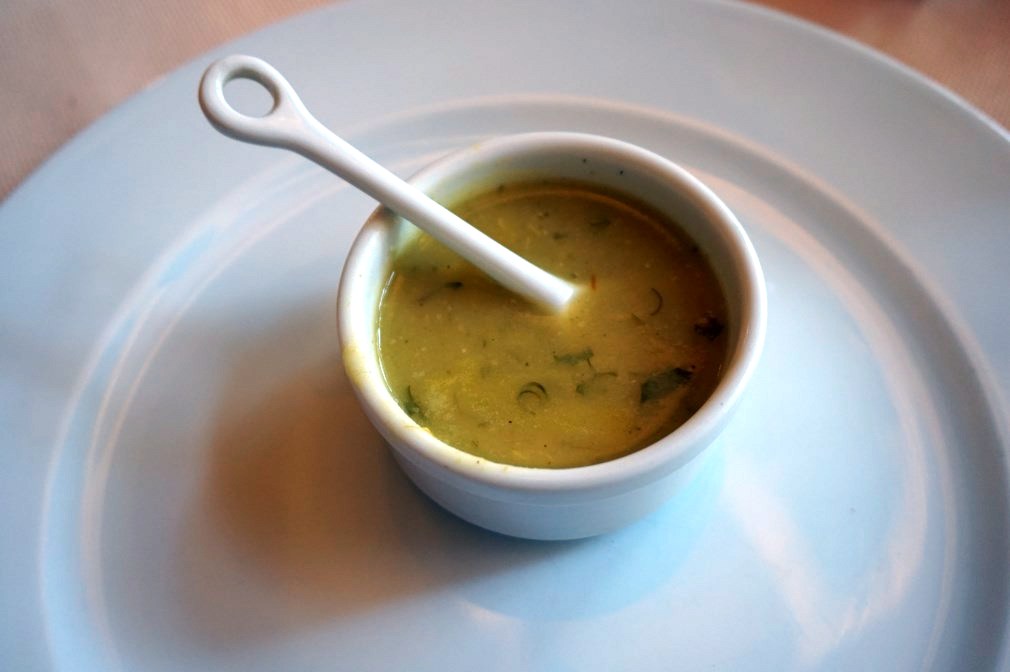 Pilaf is made of good quality seafood, and has rice covered with saffron.  Next to this, they serve green pepper, grilled red pepper, mussels and shrimps. The delicious taste of the seafood is abundant also in pilaf. Especially, the quality of shrimps and mussels surprises me. The calamari is a little bit toughtough. I can't say it's a very nice experience to be honest. Yet, there rest is perfect. To add, ginger works up your appetite and tempts you to eat more.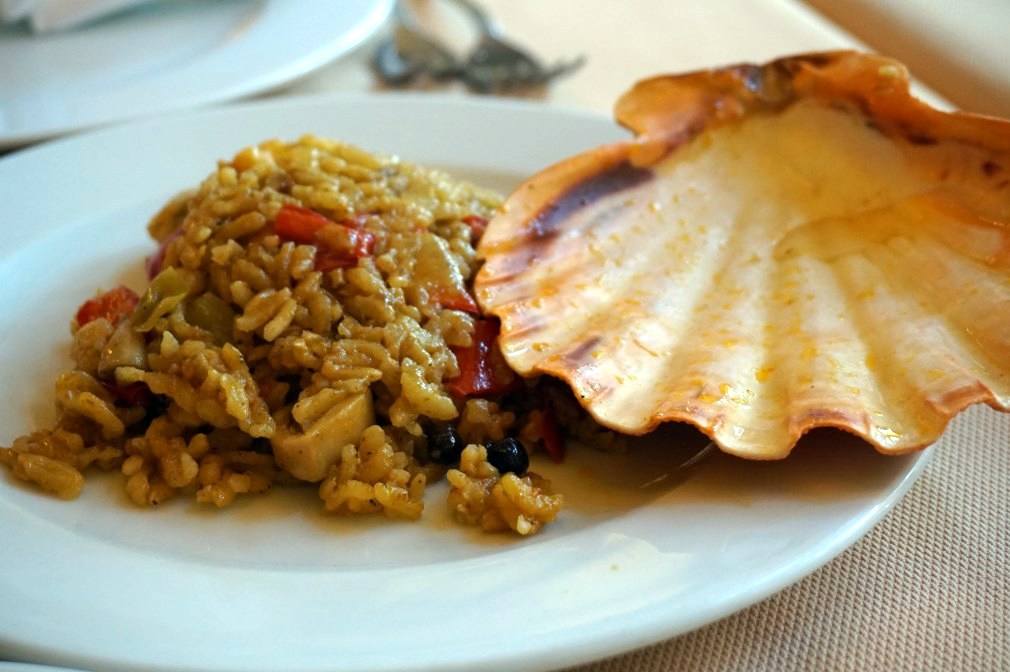 My next dish, ink fish is very soft and of high quality. Together with the sweet taste of caramelised onion, ink fish cooked with salt, black pepper and ginger is fried with some tasty butter. Potato puree is neither too soft nor solid like porridge. They create a good harmony. Ali RızaUsta is behind this menu. He's the Chef Cook of İbrahim Bey. So as a result, food is under his control.  You can say that almost each food knows its consistency to maintainon their own. The hands of the chef know automatically what to do. He reminds me of the meals I have at Michelin starred restaurants as he shows the courtesy to come up to my table and inform me about food.  I find this warm starter even more successful than their famous pilaf. However, when I eat the mint on top with ink fish, I ask to myself and wish that they had cut the mint on top of ink fish instead. The portions are quite big. I think 3 people can share this warm starter. I think the size of portions is a big plus fort his place. Maybe it's more expensive, but at least you don't leave the place still starving.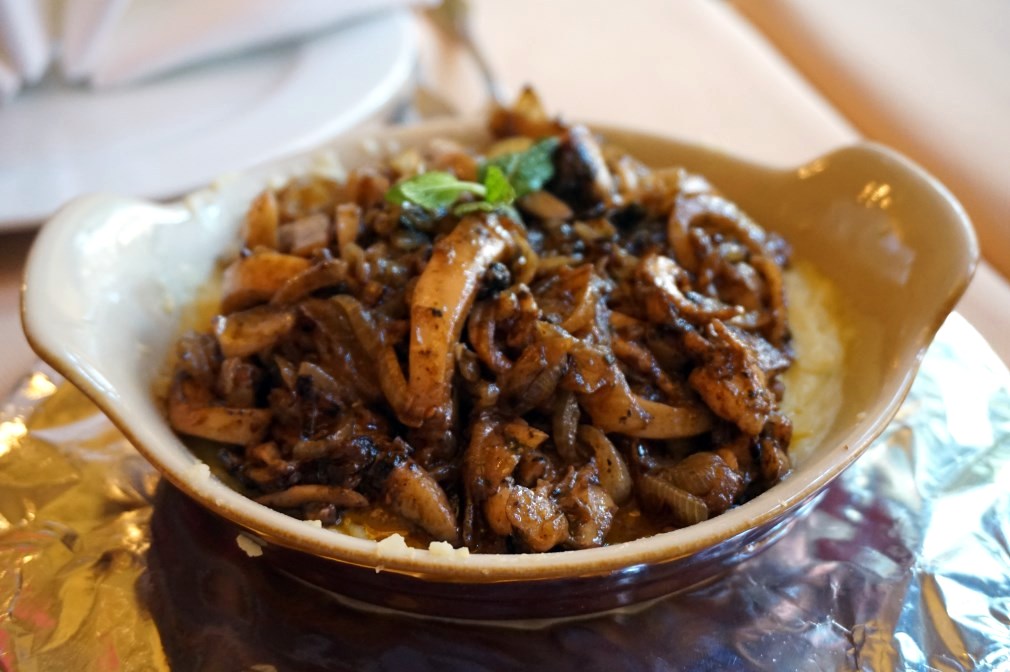 My main course is Grouper in Tahini. It's good that they didn't overcook and kept this fish reflecting the true beauty of the Mediterranean still juicy. İbrahim Bey is such a diligent manager to go and choose ingredients on his own.  I can feel this quality as I have my grouper. I'm having a fish almost as soft as cotton. Tahini and black pepper sauce on top reminds me of Mersin. They don't use tahini in Istanbul much, whereas in Mersin we lived with tahini side by side. This combination has shocked me, and truly captivated me. I must say I feel the need to raise my hat to the chefs for their care and devotion while preparing this food.  They make the food perfectly and the presentation served by the waiters is no less. The only discomfort is my wine glass. Unfortunately I don't like them. I hope they can change them sometime soon.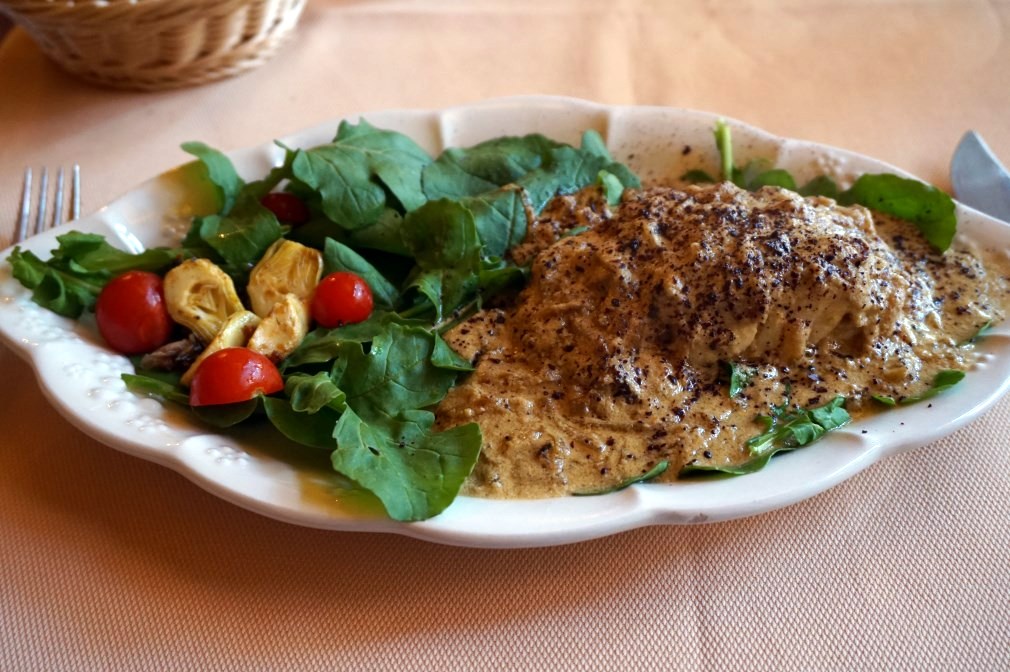 I can't find the quality of Panna Cotta of this in Italy Easily
I usually hesitate when I order imported desserts such as Italian Panna Cotta or French CrèmeBrulee. The reason is because I often get disappointed. I feel I really want to ask them "If you can't make it, then why do you insist on making 'imported' desserts" bro?" So when they recommend me Panna Cotta here, I say to myself "Think once more". I confided in the word of the waiter, as I knew him from BüyükKulüp, his former workplace. "Oh my God'"! This is surreal. Firstly, it really makes me happy to sea vanilla beans. So they didn't cut corners and actually put some great effort in making this. As you can see from the picture, they've used a lot of fruits in the sauce with raspberry and cherry. In contrast to the failed versions of Panna Cotta, it's not in the thick rice pudding consistency. I can describe the consistency as between ice cream and pudding, on a level that when you touch it with your spoon it doesn't fall to pieces, but also comes easy in your spoon. Believe me, it's hard to find this consistency even in Italy. If you ask people, they will say making Panna Cotta is the easiest thing.  It's just like our rice pudding (Sütlaç), but those who say the same thing have never done a good job with Sütlaç to be honest. I think Panna Cotta is similar to this. Don't say it's easy. Try this dessert that makes you exclaim Dolce Magnifico (wonderful dessert)!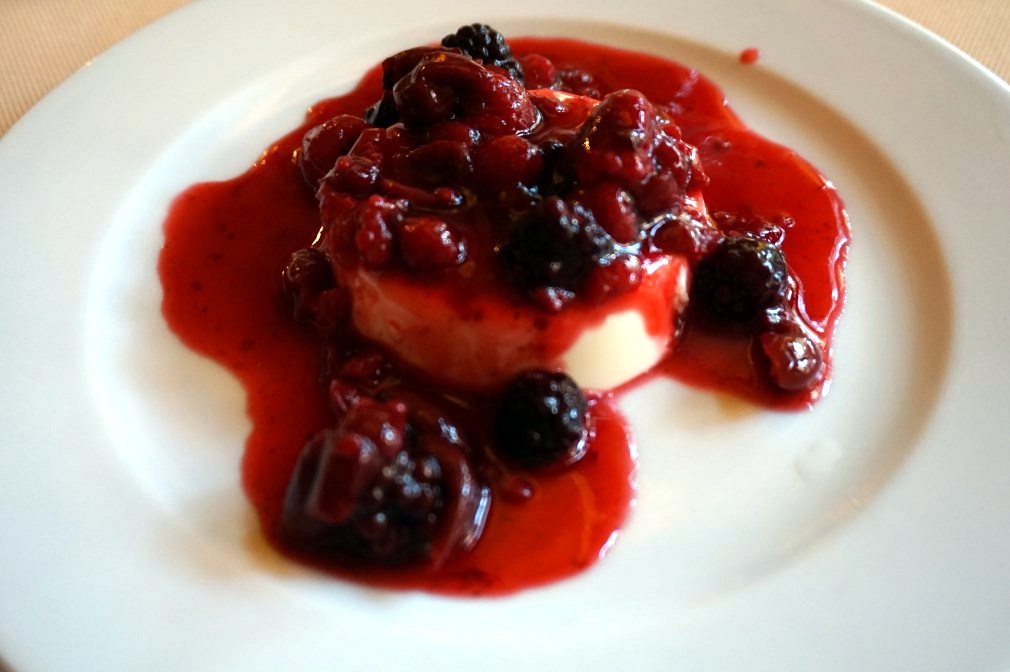 I will never forget the joy I get from the lunch I've had in the calm town of Kuzguncuk at this fish restaurant with only 10 tables. Especially when I spend some time a much-loved person like VedatMilor in the morning in the same town…
Evaluation: 8/10
Address: Kuzguncuk Mh., Bereketli Sk No:2, Uskudar/ Istanbul
Telephone:(0216) 334 0400