A Place Where You Can Rest Your Soul: Café Lounge
I found Café Lounge when I was looking for a nice place for breakfast in Prague. First off, there is one thing I need to point out: There is no other place in Prague that made as peaceful as I felt in here. High ceiling, dim lights, and that sweet quality that comes with simplicity. It makes you feel like you're having breakfast in a house dating back to the 19th century. And the breakfast is really exquisite…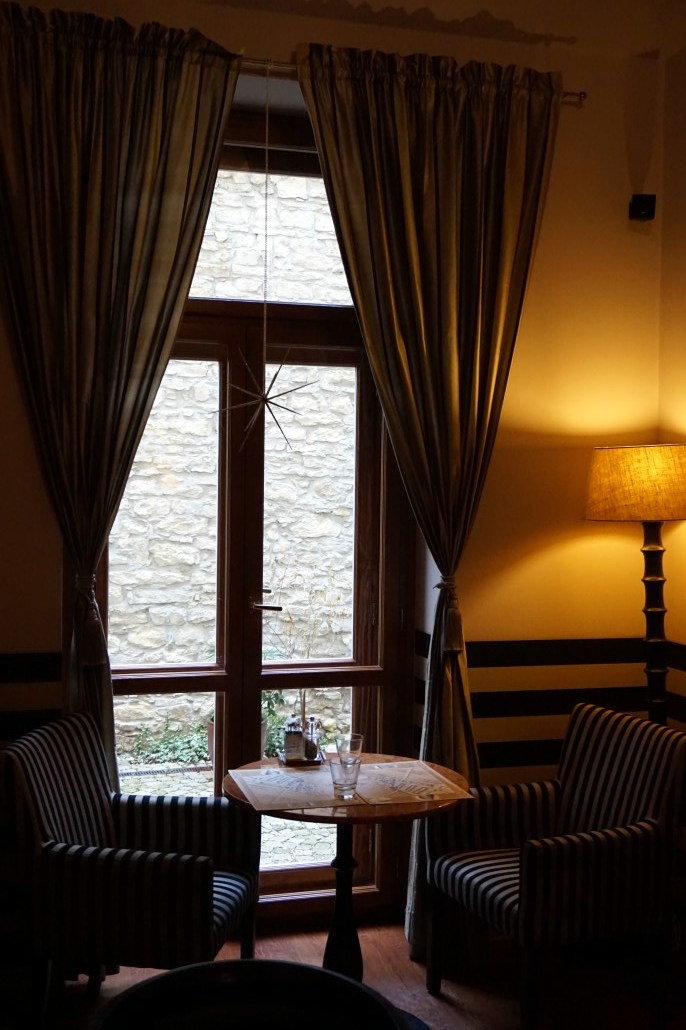 A Breakfast You Can't Easily Find in Europe
Café Lounge has a great breakfast menu that you can't find easily in many other European cities. The portions are big and they have various specialties for those who don't eat pork. The omelets were done with great cheese, and their croissants are as good as the ones in Paris – crispy, buttery, and hot. Their breakfast includes Turkish flavors we are used to: eggs, tomatoes, cheese.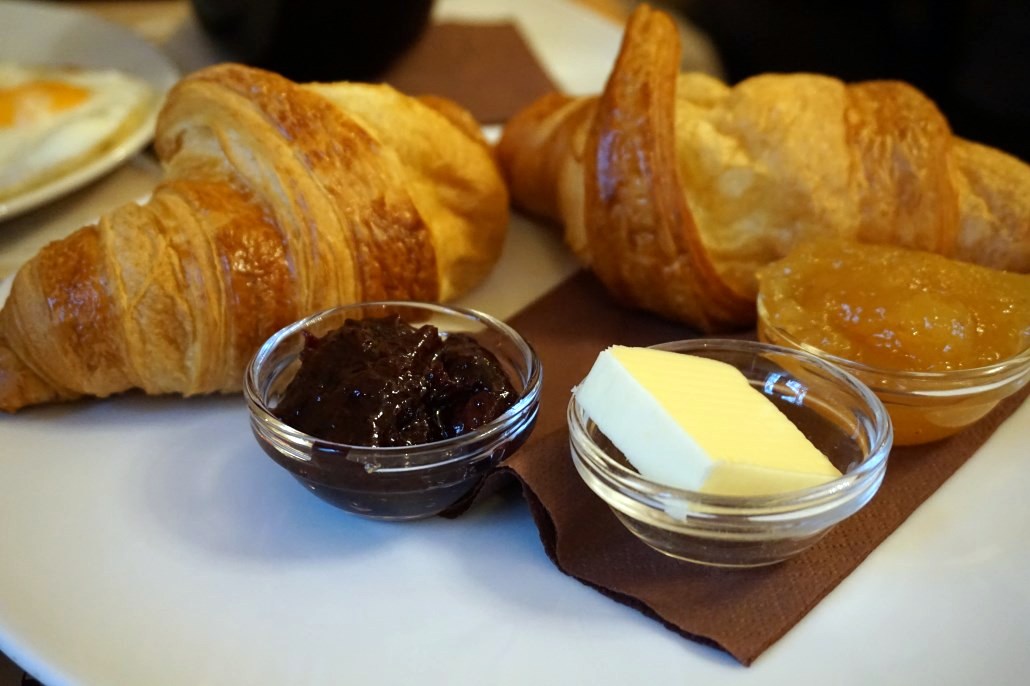 If you come here around 11, they have a sandwich that I strongly recommend you to try: The grilled vegetable sandwich prepared with olive focaccia bread. Its taste might a bit heavy for breakfast but ideal for a meal like brunch. Delicious grilled vegetables served with olive oil in a very soft, tasty bread. Without being choked by salt and spices, it makes you feel the taste of the vegetables in your mouth and becomes a light and a filling meal. It is the ideal food for those who like walking around the city as it keeps you full for many hours.
Café Lounge serves their eggs in Turkish style – with black pepper. Compared to the historical cafés, this place uses boutique brands more. You realize that in every meal you eat and every drink you have, the best ingredients are used. They make their own bread and serve yoghurt in glass bowls. In short, they make you feel special.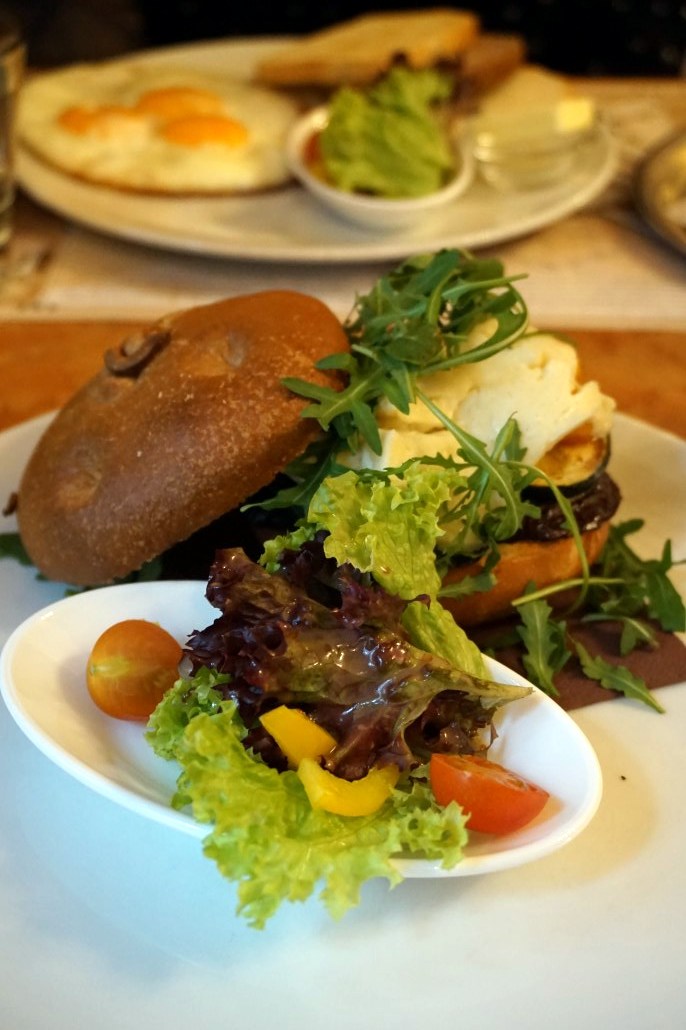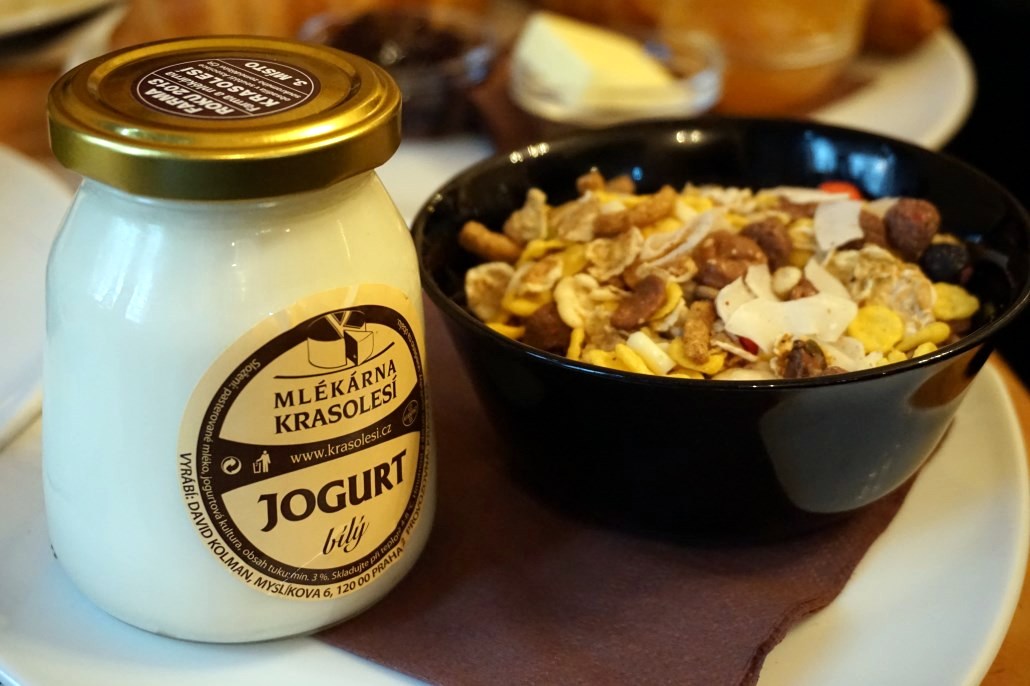 Fast Breakfast Service
Though I was there on the weekend, there wasn't the slightest problem in their service. What makes it even better is that despite being on the weekend, there were no waiters running around, late meals, and noisy clamor. Everyone here was quietly and peacefully chatting, watching outside while drinking their coffee by the windows. I can't even imagine how peaceful this place can be on a weekday since it's so calm even on a weekend. Café Lounge is also a good place for coffee lovers. They have great samples of third wave coffee, you can also go for different types like syphon, V60, and aeropress. I tried V60, and I must confess that I had better ones in Turkey but by paying 50% more. Prague is really good about that: You can find quality food for cheap. If I were living in Prague, I would come here once or twice a week to have breakfast or lunch.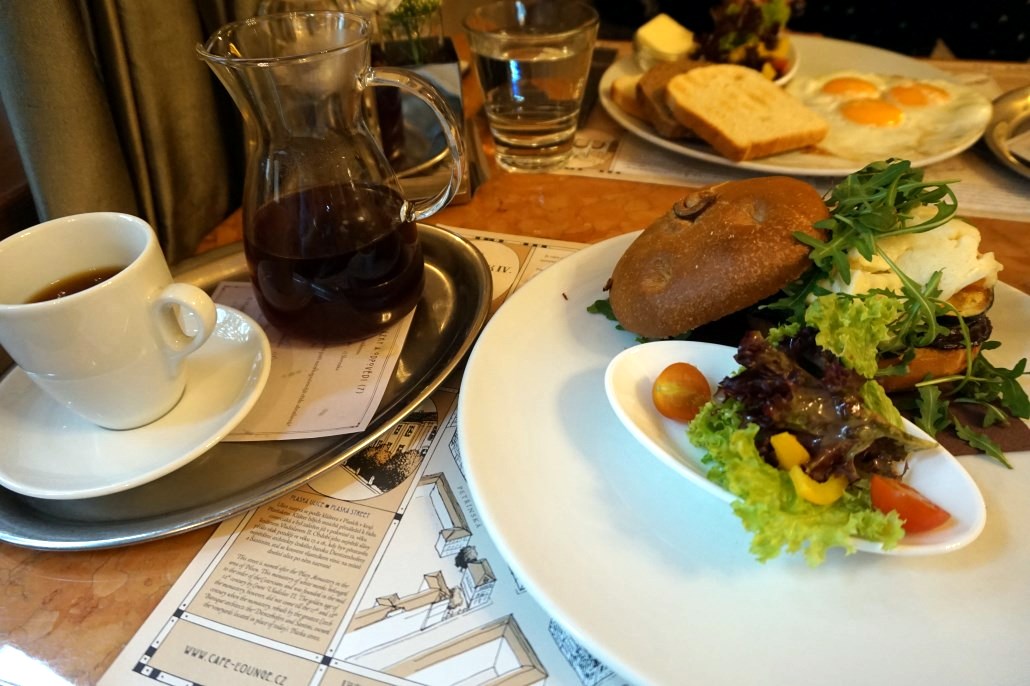 Desserts Can't Compete with Their Breakfast
When you come in here, turn right, take a good look at the cakes and pies, and take many pictures. The desserts that make your mouth water when you enter this place hungry will not taste as good after breakfast. Their desserts are doughy and hard. On top of that, peaches in the pie I had were sour and wizened. It is better to leave them as a picture.
If anyone asks me where the best breakfast place is in Prague, my answer is Café Lounge. It fills your stomach, and feeds your soul with its calmness and the French songs they play in the background. It's so unfair to find a place like this on the day of my return.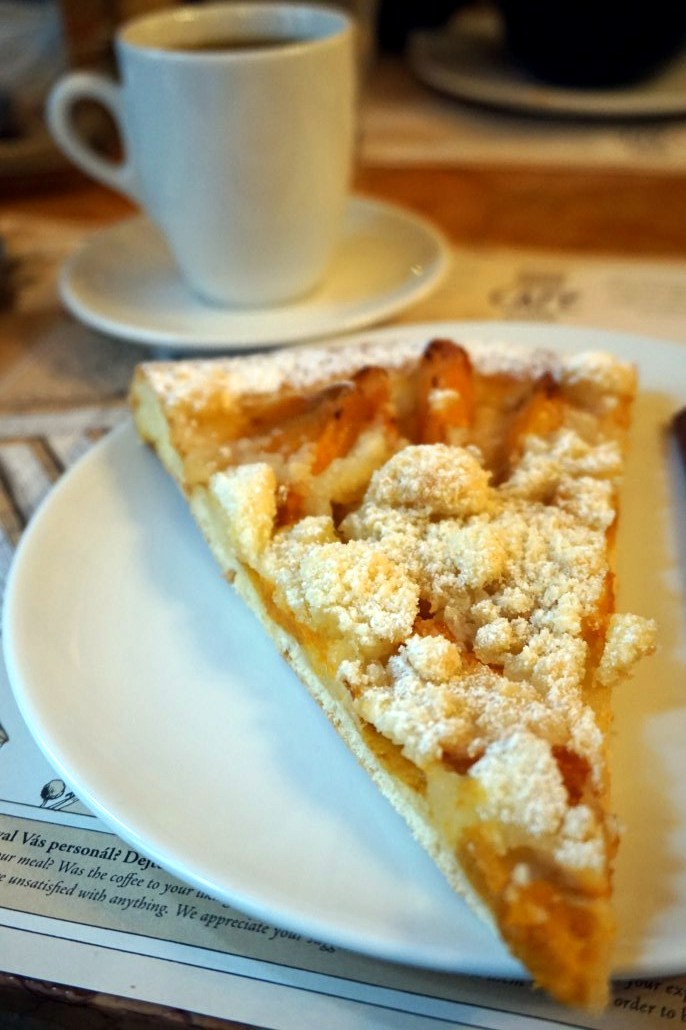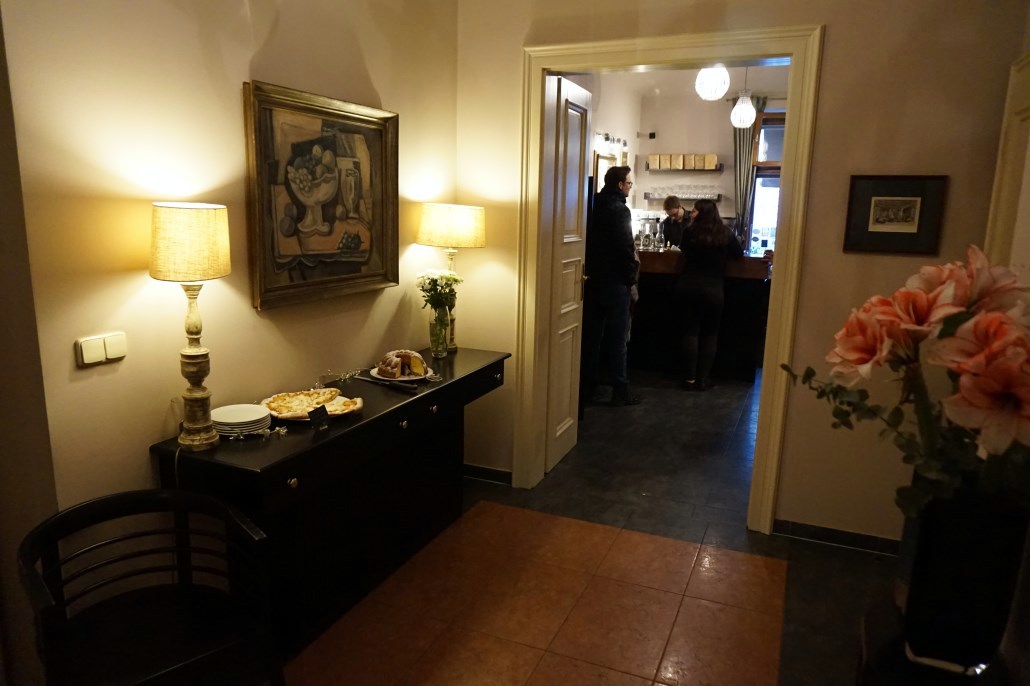 Evaluation: 8.5/10
Address: Plaská 615/8, 150 00, Prague 5 – Mala Strana, Czech Republic
Telephone: +420 257 404 020